Skip to product information
Infinity Hybrid Siren Metallic Mapping Stack- Wholesale 35
Regular price $19.99 Sale price $12.99 Save 35%
Hurry up! This offer expires in:
Expires in:
Dive into a world of creativity with the metallic shades: Hot Pink, Deep Purple, Dark Blue, Bright Turquoise, Seafoam Green, as well as a pristine, Matte White. These captivating colors empower professionals to craft stunning, eye-catching brows that make a statement.

Our stack inspires techs to explore new horizons in brow artistry, express their unique style, and elevate their work to new heights. It's the must-have product for professionals looking to add a splash of vivid hues to their Instagram photos and videos, showcasing their artistic talent to a global audience.

Elevate your brow game with the "Infinity Hybrid Siren Mapping Stack." Unleash your artistry and let your brows tell a vibrant story, captivating clients and followers alike.
Our Mapping stack contains Six 5-gram containers. 30g of total product. 
Shipping Policy:
We ship to all locations within the United States and internationally.
Orders are typically processed and shipped within 2-3 business days.
Shipping rates will vary based on the size and weight of the item(s) and the destination.
Expedited shipping options are available for an additional cost.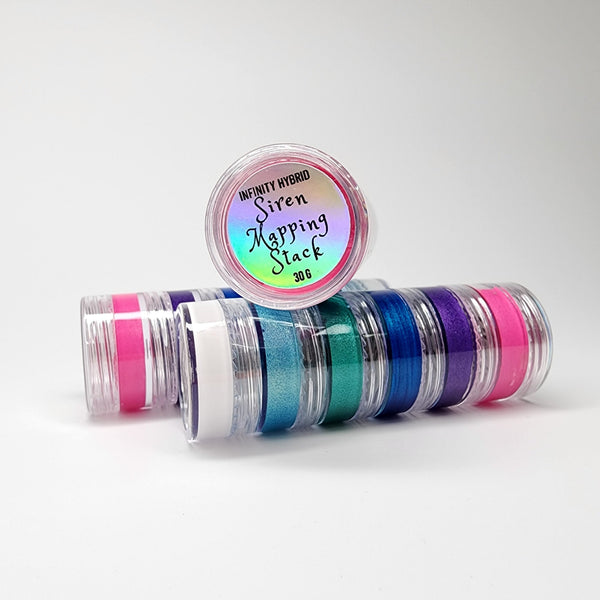 Infinity Hybrid Siren Metallic Mapping Stack- Wholesale 35
Regular price $19.99 Sale price $12.99