Our Products
Below is a linked file with all our products. To view, please click on the catalogue-image below.
To purchase the items, please contact a distributor from our distributor list.
If you'd like to become an official distributor, please contact us
See Distributor List
SOME INFO ON OUR RANGE
THIS OR THAT
Want to know the difference between Aqua Drops & Infinity Cream Hybrid, or Timings?
Swiiipppe <<<
A handy swipe that gives you the info you need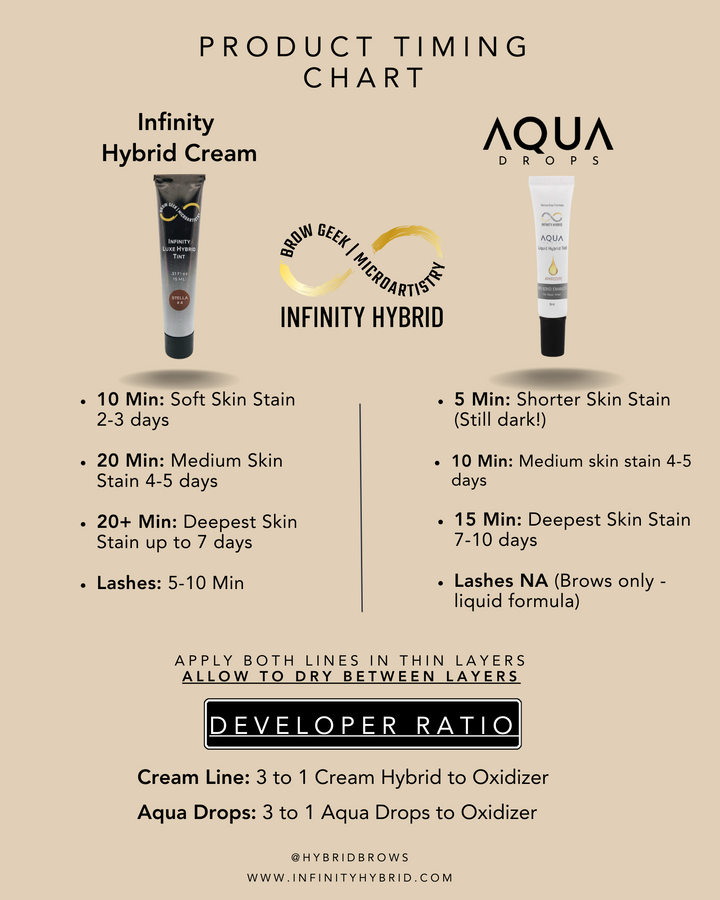 Both Infinity Hybrid Cream and Aqua Drops have been developed with you in mind.
Infinite colour mixes, and results that last.
Aqua Drops is the worlds First and ONLY liquid henna FREE hybrid stain infused with our bespoke bond builder.
This wonder product blows all other "nourishing" ingredients out the water. We wanted to elevate the range and used a product proven to repair and protect.
This also repairs your disulphide bonds.
This goes way beyond the usual nourishing ingredients found in your standard product lines.
This is innovation NEVER seen before on a brow tint line.
Use the BEST, Level UP
Infinity Team