Skip to product information
Gold Infinity Shaped Tweezer- Wholesale 40
Regular price $16.99 Sale price $10.20 Save 39%
Hurry up! This offer expires in:
Expires in:
Gold Infinity Shaped Tweezer
If you are looking for a tweezer that is not only functional but also stylish, choose Infinity Hybrid's custom-designed Infinity shaped tweezer. These tweezers are made out of recycled stainless steel, are hand-sharpened and have a pointed tip for precise hair removal. They are shaped like an Infinity symbol, which to us represents endless possibilities when we work together. Whether you need to shape your eyebrows, remove unwanted hair, or apply false lashes, this tweezer will do the job with ease and elegance. The one-of-a-kind Gold Infinity Tweezer is the perfect accessory for any beauty professional.
Shipping Policy:
We ship to all locations within the United States and internationally.
Orders are typically processed and shipped within 2-3 business days.
Shipping rates will vary based on the size and weight of the item(s) and the destination.
Expedited shipping options are available for an additional cost.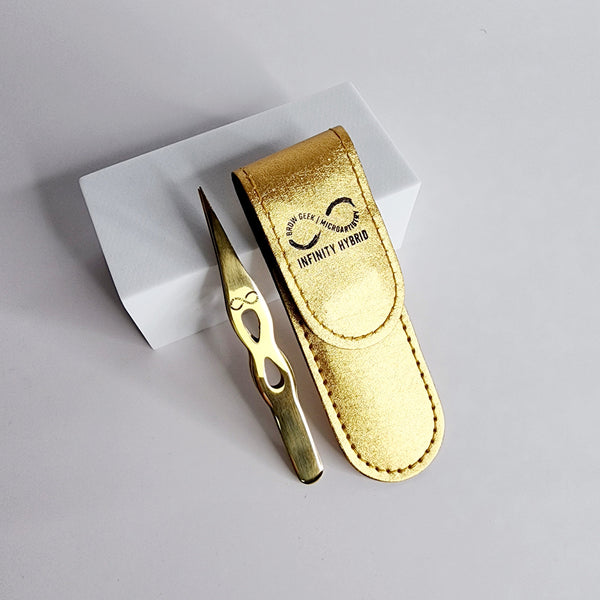 Gold Infinity Shaped Tweezer- Wholesale 40
Regular price $16.99 Sale price $10.20